What is Individual Unemployability?
Posted by Gregory M. Rada | November 1, 2020 | Firm News
If you have a service-connected disability that keeps you from working, you may be eligible for Individual Unemployability, referred to as IU or TDIU. This means that you may qualify for benefits at the same payment rate as a disabled veteran who receives a disability rating of 100 percent.
In order to receive IU, you will need to file a claim for increased rating with the Veterans Administration (VA). You should provide supporting documents showing how your disability keeps you from working and earning a living. VA will also consider your education history and work history.
How The IU Process Works
As an example, you are a veteran service-connected for a back condition with a disability rating of 20 percent, along with bilateral lower extremity radiculopathy in your legs, both rated at 10 percent. When you engage in any kind of physical activity, you experience back pain and nerve pain, and even when you are sitting, you experience back pain and nerve pain that interferes with your concentration. Your doctor told you to not work and in fact you have recently been unable to perform your job duties. You file a new claim for an increased rating, to include individual unemployability, and the VA reviewed the details, determining that your service-connected back and nerve conditions have left you individually unemployable. Your VA payment rate is then increased to the same level as you would receive if you had a VA disability rating of 100 percent.
How To File A Claim for IU
If you believe you are unemployable because of your service-connected disabilities, you will need to file an Application for Increased Compensation Based on Unemployability (VA Form 21-8940), along with other documents.
The process for obtaining an IU rating from VA can be challenging because VA denies the majority of claims for IU. If you've been denied, don't get discouraged because these types of claims almost also require an appeal. Schedule a free, no-risk consultation with me, Gregory M. Rada, Attorney at Law, so I can explain your options and how I might be able to help. As a VA Disability Lawyer, I am here to assist you.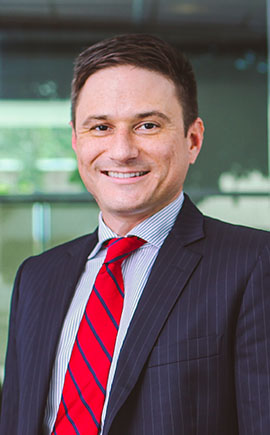 Gregory Rada is an Air Force veteran that helps veterans nationwide receive the benefits to which they are entitled. He works with all his clients one-on-one from the start of their case to the end and never hands them off to case managers or paralegals. Learn more about his experience by clicking here.