VA Issues Updated Guidelines for Partial Knee Replacements
Posted by Gregory M. Rada | February 6, 2017 | Disability Compensation,Legal Update
This past November, the VA updated the portion of the M21-1 Manual that instructs VA raters how to process claims for evaluations of partial knee replacements. This update is a response to a decision by the Federal Circuit in Hudgens v. McDonald, which I wrote about in a previous post.
In Hudgens, the Federal Circuit held that partial knee replacements qualify for the one-year temporary 100% disability rating under Disability Code (DC) 5055. The November 2016 update to the M21-1 Manual, however, takes a very restrictive view of the Hudgens case and limits when the VA will apply DC 5055 to partial knee replacements.
You may be familiar with the M21-1 Compensation and Pension Manual Rewrite, also known as the M21-1 Manual, or just the M21-1. The M21-1 is a detailed procedures manual, a rule book of sorts, written by the VA as a guide for the VA raters who decide benefits claims.The M21-1 Manual is not the law in the same way that statutes, regulations, and court decisions are law. But if you want to understand how the VA will analyze your claim, and what the VA believes the law is, then you start with the M21-1. It is the manual that tells VA officials how to handle their day-to-day work.
The M21-1 Manual now instructs officials to evaluate claims for partial knee replacements under DC 5055 only if they were filed and pending as of July 16, 2015. Why this date? Because on July 16, 2015, the VA amended their regulations (specifically 38 CFR 4.71a), to note that DC 5055 only applies to total knee replacements. Prior to July 16, 2015, the regulation did not say whether DC 5055 applied to total or partial replacements. It was silent on that point. Although most Board decisions considering the issue applied DC 5055 to partial knee replacements, some decisions did not. On July 16, 2015, the VA updated the regulation to note that the "term 'prosthetic replacement' in diagnostic codes 5051 through 5056 means a total replacement of the named joint." This amendment took place while the Hudgens case was pending.
To reconcile the VA's position with the Federal Circuit's decision in Hudgens, the VA changed the M21-1 Manual to place evaluations for partial knee replacements into three categories. I will explain each of the categories below, but it comes down to this: the VA will not apply DC 5055 to a partial knee replacement unless you filed a claim before July 16, 2015.
The first category is for claims for evaluation of a partial knee replacement that are filed and decided after July 16, 2015. For all claims filed and decided after July 16, 2015, the M21-1 Manual instructs VA raters not to assign an evaluation under DC 5055. This means that new claims for knee replacements will be evaluated under DC 5055 only if the claim is for a total knee replacement.
The second category is for claims for evaluation of a partial knee replacement filed before July 16, 2015 and pending (not "fully adjudicated") as of that date. A "fully adjudicated" claim is one that the VA decides is either allowed or disallowed either by the expiration of the period in which to file a Notice of Disagreement (NOD) or after appellate review is complete. For these claims, the M21-1 instructs that the case must be evaluated under DC 5055 if doing so would be more favorable than another applicable diagnostic code. This means that any claim filed before July 16, 2015, and not finally decided by then, may qualify for a 100% temporary disability rating under DC 5055. This is the exact fact pattern from Hudgens, and is required by the outcome of that case.
The third category is for CUE claims. A CUE claim is a request by a veteran to revise a final decision because the decision is "clearly and unmistakably erroneous." These claims allow one more level of review after a final appeal. The M21-1 instructs VA raters to not change a previous decision as clearly and unmistakably erroneous whether it assigned an evaluation under DC 5055 or not. This means that even if the VA denied your claim back when DC 5055 didn't specify whether it applied to partial or total knee replacements, the VA is taking the position that it w ill not change that denial through a CUE claim.
You might be wondering if the VA's view of the law is correct. The answer is: not necessarily. There may be a legal conflict between what Hudgens requires and what the M21-1 instructs VA raters to do. The court in Hudgens did not say it allowed Mr. Hudgen's claim only because he filed before the VA changed its regulations. The court just said that the VA had to give Mr. Hudgens a temporary 100% total disability rating under DC 5055. It did so even with the new regulation on the books.
Likewise, it is unclear whether a CUE claim could ultimately succeed. Although VA staff will initially deny these claims, the Board might disagree on appeal. Just because the M21-1 says partial knee replacements must be evaluated a certain way does not mean a court would necessarily agree. If there is a conflict between the VA's manual and a substantive law, the law prevails.
What is clear, however, is that until a veteran challenges the VA through further appeals, VA regional offices are likely to follow the instructions in the M21-1. If you have been denied benefits for a knee replacement and would like to discuss your appeal options, send me an email or give me a call.
[share title="Share This Post" facebook="true" twitter="true" google_plus="true" linkedin="true" pinterest="false" reddit="false" email="true"]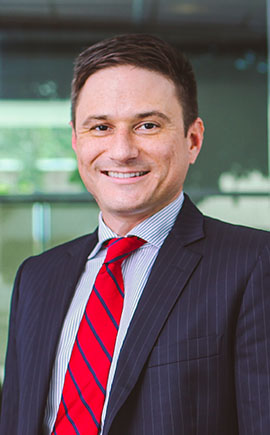 Gregory Rada is an Air Force veteran that helps veterans nationwide receive the benefits to which they are entitled. He works with all his clients one-on-one from the start of their case to the end and never hands them off to case managers or paralegals. Learn more about his experience by clicking here.