How to Apply for TDIU Benefits
Posted by Gregory M. Rada | September 12, 2015 | Disability Compensation
A "total disability rating based on individual unemployability," often referred to as TDIU, IU, or individual unemployability, is an avenue for the VA to compensate a veteran who can't work due to service-connected disabilities at the 100% rate when the veteran's disabilities do not actually combine to 100%.
How do I file a claim for TDIU benefits?
Current VA policy requires a veteran to complete and submit VA Form 21-8940 (available here) before VA will decide a claim for TDIU benefits. It is imperative that a veteran who wants to be considered for individual unemployability benefits submit a VA Form 21-8940.
In some instances, VA will send you the form if the evidence in your claim expressly or reasonably raises the issue of individual unemployability benefits. But don't wait for VA to prompt you – if you cannot work due to your service-connected conditions, begin the process of completing and submitting the form as soon as possible.
What is an "inferred" claim for TDIU benefits?

If you filed a compensation claim that included evidence indicating you are unemployable due to a service-connected disability, the VA is then obligated to consider and decide entitlement to TDIU benefits. For example, if you filed a claim to increase your PTSD rating, and the evidence you submitted in support of that claim includes a statement from a psychiatrist that you are unable to work as a result of your PTSD, you have submitted an "inferred" claim for TDIU benefits.
Inferred claims can be used to get an earlier effective date if you've already been granted entitlement to individual unemployability benefits. If the evidence in your claim created an inferred claim, then in certain situations, the date of that inferred claim should serve as the effective date for the grant of TDIU benefits. VA will rarely self identify an inferred claim, so it's important to have someone review your file for potential entitlement to an earlier effective date.
More questions?
Call or email me if you were recently denied entitlement to TDIU benefits or were recently granted entitlement but think you deserve an earlier effective date. Remember, you only have one year to file a notice of disagreement against a VA rating decision.
Sources: Individual Unemployability Summary; VA Individual Unemployability; VA Form 21-8940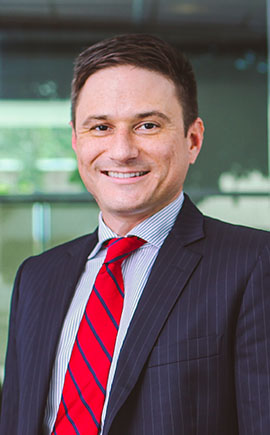 Gregory Rada is an Air Force veteran that helps veterans nationwide receive the benefits to which they are entitled. He works with all his clients one-on-one from the start of their case to the end and never hands them off to case managers or paralegals. Learn more about his experience by clicking here.