DoD Issues New Guidance for Discharge Upgrades Involving Mental Health
Posted by Gregory M. Rada | November 13, 2017 | Legal Update
New DoD Guidance for Discharge Upgrades Involving Mental Health
As I have noted before, service-connected mental health conditions frequently lead to veterans receiving other-than-honorable discharges. In turn, other-than-honorable discharges often prevent veterans from receiving much needed VA benefits and health care. In response to this problem, the Department of Defense (DoD) has issued new New DoD Discharge Upgrade Guidance for Mental Health to Military Discharge Review Boards and Boards of Correction of Military/Naval Records.
Acknowledging that cases involving invisible wounds are among the most difficult to review, the new guidance specifically addresses requests for discharge upgrades due to mental health conditions, traumatic brain injury, military sexual assault, and sexual harassment. 
The DoD guidance states that four questions are relevant to requests for discharge relief:
Did the veteran have a condition or experience that may excuse or mitigate the discharge?
Did that condition/experience occur during military service?
Does that condition or experience actually excuse the discharge?
Does that condition or experience outweigh the discharge?
The DoD guidance now directs review boards to consider any evidence that may shed light on these four questions. This includes evidence from law enforcement, rape crisis centers, mental health counseling centers, doctors, and pregnancy tests, as well as statements from friends, family, roommates, co-workers, servicemembers, or clergy.
Importantly, the DoD guidance also notes that review boards should give full weight to the veterans' own testimony. The guidance states that a "veteran's testimony alone, oral or written, may establish the existence of a condition or experience, that the condition or experience existed during or was aggravated by military service, and that the condition or experience excuses or mitigates the discharge."
Likewise, evidence may include other indirect indicators of an underlying condition such as changes in behavior, requests for transfer, deterioration in work performance, behavioral changes, substance abuse, depression, anxiety, relationship problems, or sexual dysfunction.
For each of the four questions, the guidance incorporates a "liberal consideration" standard designed to resolve doubt in favor of the veteran by allowing in all forms of evidence, requiring less total evidence, and acknowledging that an honorable discharge characterization "does not require flawless military service." Liberal consideration applies to all discharge upgrade applications that touch on mental health conditions, whether those conditions are diagnosed, undiagnosed, or misdiagnosed.
Liberal consideration further acknowledges that the relative severity of some misconduct can change over time. The new guidance gives the example of marijuana use, noting that while using marijuana remains unlawful in the military, it is "now legal in some states and it may be viewed, in the context of mitigating evidence, as less severe today than it was a decade ago." While liberal consideration does not mandate an upgrade, the standard makes huge strides towards correcting injustices that occurred before mental health conditions were well understood.
Any veteran may seek an upgrade to their discharge or ask for reconsideration under the new clarification. The DoD encourages any veteran who believes their discharge was unjust, erroneous, or warrants an upgrade, to apply for review.
For veterans in Colorado, the University of Denver Sturm College of Law operates a clinic called the Veterans Advocacy Project (VAP) that assists with discharge upgrades for qualifying veterans. If you need assistance filing an upgrade claim, you can reach VAP staff by sending an email to [email protected] or by calling the VAP at 303-660-6421.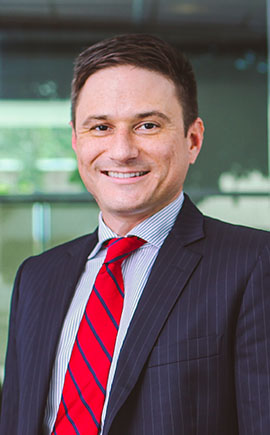 Gregory Rada is an Air Force veteran that helps veterans nationwide receive the benefits to which they are entitled. He works with all his clients one-on-one from the start of their case to the end and never hands them off to case managers or paralegals. Learn more about his experience by clicking here.