VA Expands Mental Health Care for Veterans with Other-Than-Honorable Discharges
Posted by Gregory M. Rada | August 24, 2017 | Health Benefits
In a change to longstanding policy, the VA will now provide emergency mental health care to veterans with other-than-honorable (OTH) administrative discharges. As of July 2017, all former service members suffering from a mental health emergency may access the VA health care system by visiting a VA emergency room, an outpatient clinic, or a vet center, and by calling the Veterans Crisis Line (1-800-273-8255).
This new policy is aimed at reducing the increasingly high suicide rates among veterans. VA Secretary David Shulkin pushed for the change, stating in recent remarks to the congressional appropriation committee, that "suicide prevention is the VA's highest clinical priority" and noting that the majority of veterans that commit suicide each day have not received health care within the VA system.
Under the new policy, service members may receive care for a mental health emergency for an initial period of up to 90 days. That care may take the form of inpatient or outpatient care.
Veterans advocates have long argued that there is a direct connection between mental health conditions and OTH discharges. Because post-traumatic stress disorder (PTSD) and traumatic brain injury (TBI) cause harmful changes in emotions, feelings, thoughts, and behavior, these health conditions often lead to disciplinary infractions and other-than-honorable separations. Put simply, service-connected mental health issues often cause OTH discharges.
Congress recognized this problem in 2015 when it passed a law requiring the US Government Accountability Office (GAO) to examine the relationship between mental health conditions and separations for misconduct. The resulting report, Actions Needed to Ensure Post-Traumatic Stress Disorder and Traumatic Brain Injury Are Considered in Misconduct Separations, found that 62 percent of the service members separated for misconduct between 2011 and 2015 had been diagnosed with PTSD, TBI, or other conditions associated with misconduct in the two years prior to their separation. Of those, 23 percent received an OTH discharge, making them potentially ineligible for health benefits from the VA.
The GAO report noted that while the Department of Defense (DOD) has policies in place to address PTSD and TBI in the context of misconduct separations, those DOD policies are not always reflected in the policies for each branch of the military. Furthermore, even when such policies are in place, they are not always followed.
It is unclear whether the VA's decision to allow service members with OTH discharges to receive emergency mental health care is a precursor for larger change for this group of veterans. It is clear, however, that PTSD and TBI are signature wounds of the conflicts in Afghanistan and Iraq, and that support is now more available to all former service members who need it. If you or someone you know is suffering from a mental health emergency, it is important to seek help. To receive confidential support from the VA Crisis Line, 24 hours a day, 7 days a week, 365 days a year, call 1-800-273-8255 and Press 1, chat online, or send a text message to 838255.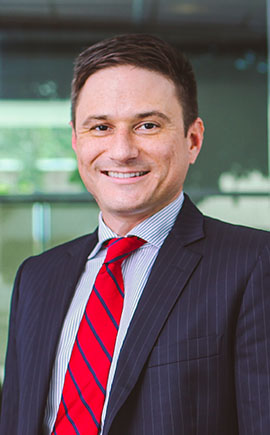 Gregory Rada is an Air Force veteran that helps veterans nationwide receive the benefits to which they are entitled. He works with all his clients one-on-one from the start of their case to the end and never hands them off to case managers or paralegals. Learn more about his experience by clicking here.