Free Tax Preparation and Filing for Servicemembers and Veterans
Posted by Gregory M. Rada | February 1, 2014 | Finance
Tax season is here and it never hurts to save another dollar. This year, servicemembers can choose from several free, military-specific editions of popular online tax preparation software. In addition, anyone (military, veterans, civilians alike) with an individual or family adjusted gross income (AGI) of less than $58,000 for 2013 is eligible to receive free in-person or online tax preparation and filing assistance from a variety of sources.
Servicemember Specific Tax Preparation & Filing
For those of you serving, the following options are designed specifically for military members:
TurboTax Military Edition offers free federal and 1 free state filing for ranks E1-E5, while E6s and above will have to pay almost the normal cost.
TaxSlayer offers free federal and unlimited free state filing for all active-duty servicemembers.
Military OneSource offers free federal and 3 free state returns to its members (uses H&R Block's software).
Free In-Person Tax Preparation & Filing
For anyone whose individual or family's AGI was less than $58,000, you can:
Receive free in-person preparation and filing from MyFreeTaxes.com. MyFreeTaxes is a partnership between the Walmart Foundation, Goodwill, National Disability Institute, and United Way that is in its 6th year of providing tax preparation and filing services. (Note: MyFreeTaxes provides free online tax preparation and filing software powered by H&R Block if you don't want/need in-person assistance).
If you do your own taxes online, the IRS has partnered with 14 commercial tax-software companies to make their products available for free at Free File at IRS.gov. Each company sets its own eligibility criteria, but the general theme is that your AGI must be less than $58,000 (some companies set this limit lower).
[share title="Share this Post" facebook="true" twitter="true" google_plus="true" linkedin="true" pinterest="true" reddit="true" email="true"]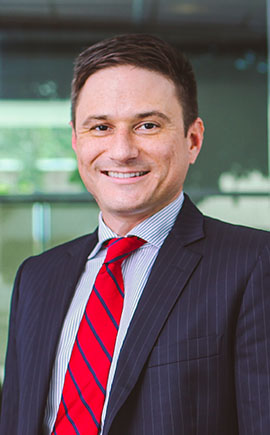 Gregory Rada is an Air Force veteran that helps veterans nationwide receive the benefits to which they are entitled. He works with all his clients one-on-one from the start of their case to the end and never hands them off to case managers or paralegals. Learn more about his experience by clicking here.