What Is TDIU?
Posted by Gregory M. Rada | October 31, 2020 | Firm News
If you are applying for disability benefits from the Veterans Administration (VA), you may have heard of  TDIU or IU. TDIU, also called IU, stands for a Total Disability Rating based on Individual Unemployability, which means the VA will pay you at the 100 percent payment rate if your service-connected disabilities prevent you from keeping steady employment and earning a living.
VA refers to these claims as TDIU or IU claims. Some people believe a veteran can only receive a TDIU rating if he or she meets the rating requirements set forth by VA for schedular TDIU, however, a veteran can still receive TDIU via an extraschedular rating even if they don't meet those rating requirements. In other words, if service-connected conditions prevent employment, a veteran can receive TDIU regardless of their individual disability ratings.
What If I Am Working?
A veteran can receive TDIU even if they are still working, provided their employment is determined to be marginal or performed in a sheltered work environment. If you are earning less than the Federal Poverty Level for a single person, approximately $1,000 a month, such employment would be considered marginal and you would be eligible for TDIU. Likewise, if you work in a sheltered environment, such as a family business or self-employment where you can't be fired, you would be eligible for a TDIU.
What Is The TDIU Benefit Amount?
A veteran who is unable to work because of a service-related condition will receive VA benefits at the 100 percent payment rate, which is in excess of $3,000 a month. Additional money can be received if the veteran has a spouse, dependent children, or dependent parents.
To learn more about TDIU and to find out if you may be eligible, speak with VA disability attorney Gregory M. Rada.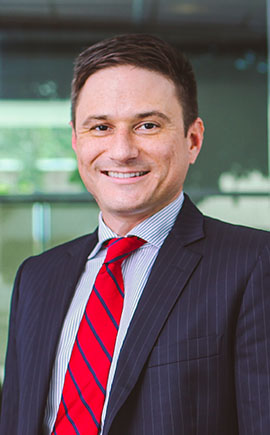 Gregory Rada is an Air Force veteran that helps veterans nationwide receive the benefits to which they are entitled. He works with all his clients one-on-one from the start of their case to the end and never hands them off to case managers or paralegals. Learn more about his experience by clicking here.