Veterans Discharged for Sexual Orientation to Receive VA Benefits
Posted by Gregory M. Rada | September 20, 2021 | Disability Compensation,Legal Update
On the 10th anniversary of the repeal of the "Don't Ask, Don't Tell" policy, VA announced that LGBTQ+ service members who received an other than honorable discharge would now be eligible for VA benefits such as vocational rehabilitation, home loan guaranty, compensation & pension, health care, homeless program, and/or burial benefits.
Veterans Discharged for Sexual Orientation, Gender Identity, or HIV Status to be Eligible for VA Benefits
Approximately 18,000 veterans received an other than honorable discharge under the Don't Ask, Don't Tell policy that was in effect for almost 18 years. Many other veterans also received other than honorable discharges due to their gender identify or HIV status. An other than honorable discharge is a major hurdle when applying for VA benefits or services.
Now, VA is taking steps to reverse the harm done to these veterans. Under VA's newly-issued guidance, VA shall find that all discharged service members whose separation was due to sexual orientation, gender identity, or HIV status are considered "veterans" who may be eligible for VA benefits. In addition, veterans who previously received an unfavorable "character of discharge" determination from VA will have their cases reviewed.
How LGBTQ+ Veterans Can Receive the Benefits They Earned
VA will be reaching out to LGBTQ+ veterans who previously received an unfavorable character of discharge determination, however, you do not need to wait for VA to contact you — you can re-apply for your benefits and cite VA's new guidance as new and relevant evidence.
For veterans who never applied for benefits, they can simply apply. There is no need to wait for a discharge upgrade from DoD because the VA can now determine that their service was honorable for VA benefits purposes notwithstanding the other than honorable discharge.
Contact Me Today
If you have questions about applying for VA disability compensation, schedule a free consultation or call me at 844-838-7529 to learn more about your options.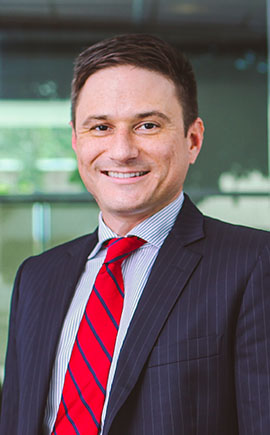 Gregory Rada is an Air Force veteran that helps veterans nationwide receive the benefits to which they are entitled. He works with all his clients one-on-one from the start of their case to the end and never hands them off to case managers or paralegals. Learn more about his experience by clicking here.