VA Benefits for Family Members: Important Things to Know
Posted by Gregory M. Rada | September 23, 2021 | State Veteran Benefits
Veterans serve our nation proudly, and their families and loved ones are often required to bear considerable hardship of their own as a result. In response, the VA provides certain benefits for the spouses, dependents, survivors, and caregivers of veterans. If you have questions or concerns about family member benefits, look no further than an experienced veterans benefits attorney serving veterans' needs nationwide.
Benefits Available for Family Members
The VA recognizes that veterans and their families make sacrifices for our country, and for that reason, offers the following basic categories of benefits:
If you are the spouse or dependent child of a veteran that has been determined by VA to be "permanently and totally" disabled, you may qualify for health care benefits through CHAMPVA or education benefits through Chapter 35 Dependent's Educational Assistance (DEA) program.
If you are the surviving spouse or dependent of a deceased veteran, you may qualify for additional benefits such as burial benefits, health care benefits, educational benefits, home loan benefits, survivors compensation (DIC benefits), or survivors pension.
If you provide caregiver services to a veteran (because they required assistance with \ activities of daily living or because they need supervision, protection, or instruction on a continuous basis to maintain their personal safety), then you may be eligible to receive a stipend through the VA Caregiver Support Program.
Seek the Professional Legal Guidance of an Experienced Veterans Benefits Attorney Today
Gregory Rada at Gregory M. Rada, Attorney at Law, After Service, LLC, is a distinguished veterans benefits attorney who proudly serves veterans nationwide and is a proud veteran himself. We're here to help you and your family, so please don't hesitate to contact or call us at 844-838-7525 for more information today.
Veterans Benefits FAQ
What if I know a veteran in crisis?
If you are concerned that a veteran you know and love may be in crisis, take the matter very seriously and don't hesitate to do any of the following:
What other kinds of benefits are available?
There is a wide range of benefits available, including home loan programs, survivor pensions, compensation for surviving spouse and dependents (DIC), and more.
Do I need an attorney?
To obtain the full range of benefits that you are due, you're well advised to have a veteran benefits attorney on your side.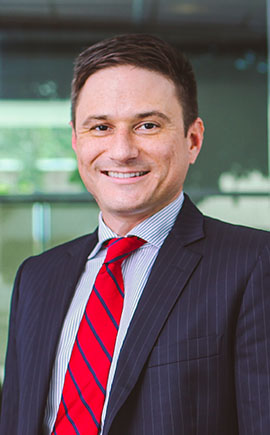 Gregory Rada is an Air Force veteran that helps veterans nationwide receive the benefits to which they are entitled. He works with all his clients one-on-one from the start of their case to the end and never hands them off to case managers or paralegals. Learn more about his experience by clicking here.