VA Disability For Traumatic Brain Injury (TBI)
Posted by Gregory M. Rada | November 16, 2020 | Firm News
VA Disability For Traumatic Brain Injury (TBI)
Traumatic brain injuries (TBI) are life-altering injuries and are considered the 'signature' injury of the war on terror. If you suffered a head injury in the military and have residuals of TBI, you may qualify for VA disability benefits.
What are Residuals of TBI?
According to the Department of Veterans Affairs, residuals of TBI are defined as:
"The physical, cognitive, and/or behavioral/emotional residual disability from an event of external force causing an injury to the brain."
There are many causes for TBI. The TBI could be the result of a closed head injury from a blunt impact, vehicle crashes, acceleration and/or deceleration linear forces, open head wounds such as penetration caused by a projectile, rotational forces, and shockwave forces that are caused by a blast, such as a grenade or IED.
What are the Residual Effects of TBI?
The residual effects of TBI are the symptoms that are chronic and continue after the TBI event. When rating a veteran for TBI, VA will base the rating on the severity of the veteran's residual symptoms. These residual TBI effects can manifest as cognitive, behavioral, or physical disabilities. Some of the more common symptoms a veteran may experience from a TBI:
Losing consciousness
Difficulty concentrating
Difficulty remembering
Muscle weakness and fatigue
Speech difficulties
Blurry or impaired vision
Nausea
Dizziness
Problems with gait and balance
Decreased coordination
Sensitivity to light and/or noise
Feeling sad and emotional
Many other symptoms
If you believe you suffer from residuals of a TBI suffered while serving in the military, call nationwide disability lawyer Gregory M. Rada for a free case review.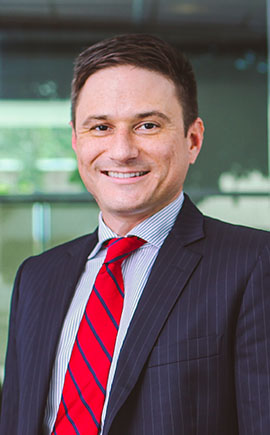 Gregory Rada is an Air Force veteran that helps veterans nationwide receive the benefits to which they are entitled. He works with all his clients one-on-one from the start of their case to the end and never hands them off to case managers or paralegals. Learn more about his experience by clicking here.