Special Factors That Are Relevant To TDIU Determinations
Posted by Gregory M. Rada | September 22, 2020 | Firm News
If you have a service-connected disability or disabilities that have left you unable to work, you will want to apply for a total disability rating based on individual unemployability, referred to as TDIU or IU. When you receive a TDIU, VA compensates you at the 100 percent payment rate even though your combined rating is less than 100 percent.
Here are a few tips for filing a well-grounded TDIU claim:
Complete VA Form 21-8940, which is the application for increased rating based on Individual Unemployability. Without filing the TDIU application, VA will deny your claim even if you have strong evidence of unemployability in your file.
On the TDIU application, provide an accurate listing of your past employment history and have your most recent employer complete VA Form 21-4192. If you are unable to contact your last employer, or if they are no longer in business, then explain this by completing a statement in support of claim.
On the TDIU application, in the remarks section, explain in your own words why you are unable to work due to your service-connected disability or disabilities. The more information you can provide, the better. This is your opportunity to put directly into the record your own testimony as to why your service-connected disabilities prevent you from being able to maintain employment. Be descriptive and give past examples of occupational impairment.
Ask your physicians to provide statements that explain how and why your service-connected disabilities keep you from working and earning a living. Ask all your treating physicians, including your primary care provider and any and all specialists to provide statements regarding your health and your restrictions and limitations.
If VA denies your claim for TDIU, you should retain a VA disability attorney so they can review all your evidence and engage a vocational expert, if necessary. Attorney Gregory M. Rada helps disabled veterans across the country throughout the claims process. Call today to schedule a free initial consultation regarding your VA disability claim.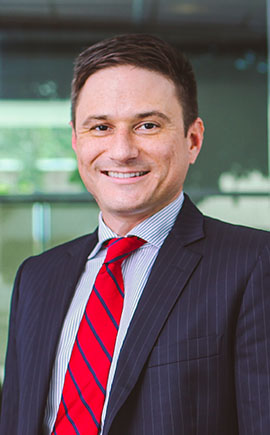 Gregory Rada is an Air Force veteran that helps veterans nationwide receive the benefits to which they are entitled. He works with all his clients one-on-one from the start of their case to the end and never hands them off to case managers or paralegals. Learn more about his experience by clicking here.