Combined-Effects Medical Opinions for TDIU Claims
Posted by Gregory M. Rada | September 7, 2020 | Firm News
Combined-Effects Medical Opinions for TDIU Claims
If a veteran has multiple service-connected disabilities and is unable to work and makes a claim for TDIU benefits, the VA can be required to obtain a medical opinion addressing the 'combined-effects' of the service-connected disabilities on the veteran's ability to maintain employment.
However, the VA is not always required to obtain a combined-effects medical opinion, which could result in a veteran losing their claim for TDIU. In fact, VA is only required to obtain such an opinion when the facts show the opinion is "necessary to make a decision on the claim."
When you are pursuing a claim for VA disability benefits, you will need to make sure your service-related medical conditions are all taken into consideration. By enlisting the help of a VA disability attorney, you can make sure all your records are in order and accessible through your file.
Presenting A TDIU Claim
Your VA disability attorney will review the details of your TDIU claim and your medical conditions, determining if a combined-effects medical report or opinion is needed. Often, your VA attorney will recommend hiring an independent vocational expert to provide a combined-effects medical opinion.
To find out the best way to proceed with your VA disability claim and to determine if a combined-effects opinion for TDIU is needed, enlist the help of nationwide VA disability lawyer Gregory M. Rada. Schedule your free case review today.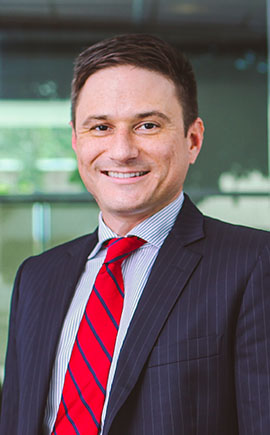 Gregory Rada is an Air Force veteran that helps veterans nationwide receive the benefits to which they are entitled. He works with all his clients one-on-one from the start of their case to the end and never hands them off to case managers or paralegals. Learn more about his experience by clicking here.