The Importance of Disability Benefits Questionnaires (DBQs)
Posted by Gregory M. Rada | February 24, 2022 | Disability Compensation
The VA has a duty to assist claimants in generating or gathering the evidence they need to substantiate their claims for disability compensation benefits. One part of that duty is for the VA to obtain medical examinations, which the VA calls Compensation and Pension Examinations (C&P exams).
The VA claims and appeals process can be incredibly frustrating. It is common for the VA to make mistakes, overlook evidence, or rely on inadequate C&P examinations. Thus, it is sometimes necessary for a veteran to obtain their own private examination, and one of the ways to do that is to have your private doctor complete what is called a Disability Benefits Questionnaire (DBQ). As explained in more detail below, the VA created DBQs so that private medical providers could capture information about a veteran's disability in a format that the VA can then use to grant a claim for service connection or a claim for increased rating
What are Disability Benefits Questionnaires?
According to the VA, DBQs "developed as a specific means to collect the necessary medical information required in the processing of Veterans disability claims." Specifically, DBQs provide veterans "with a way to submit medical evidence from their health care provider to support their claims for disability benefits." A DBQ mimics the same questions that are asked of a VA examiner during a C&P examination. Veterans can download DBQs for each specific disability from the VA's website and then have their provider complete the DBQ.
Veterans have more control over the disability claims process by using DBQs. The forms allow your private medical provider to answer questions about every essential aspect of the disability such as possible causes, severity, and relation to other disorders. They are very useful when you've received a bad or inadequate C&P examination.
How to Complete Disability Benefits Questionnaires
To complete use a DBQ, a veteran should:
Check the VA's website to access and download the appropriate DBQ,
Ask their private doctor or VA doctor to complete the form,
Submit the DBQ to the VA.
Again, a DBQ form mimics and asks the same questions as the forms used by VA examiners during C&P examinations.
By using a DBQ, a veteran has a way to submit medical evidence in support their claims in a format that VA will understand. Sometimes you need to use a DBQ because the VA won't provide you with a C&P examination or you might need to use a DBQ to fight back against an inadequate C&P examination.
Medical Conditions Covered by Disability Benefits Questionnaires
The VA created nearly 70 DBQs for all types of medical conditions. Some of these conditions are specific to single conditions like prostate cancer, arthritis, or sleep apnea, while others cover several related disabilities such as kidney issues or heart conditions.
If the VA has not created a DBQ for your specific condition, check to see if there is a broad DBQ that would cover your condition. For example, there is not specific DBQ for generalized anxiety disorder, but you would use the Mental Disorders DBQ because that covers all psychiatric conditions other than PTSD and eating disorders. If there is not general DBQ that covers your condition, the next best thing to do is print the rating criteria from the Rating Schedule and have your doctor explain whether you meet the criteria for a higher rating in your medical records.
FAQS
Who can fill out DBQs?
Any medical provider can complete a DBQ, but is it recommended to find a provider that knows your condition best.
What can I do if my VA or private physician won't complete a DBQ?
Most VA doctors won't complete DBQs because they think it's a conflict of interest or because they've been instructed by VA management not to do so. Some private doctors won't complete the forms because they don't have time. In either case, ask your doctor to look at the DBQ form and then address the DBQ questions in your medical record. Whether a doctor will complete a DBQ or not, the goal is that they include the information necessary for the VA to rate your condition in your medical records.
What will happen if my claim is denied?
If VA denies your claim, I recommend calling me or another VA-accredited attorney. One of the primary duties of a VA disability attorney is to help you obtain the medical evidence needed to win your appeal, whether that is working with your private provider to complete a DBQ or hiring an expert doctor.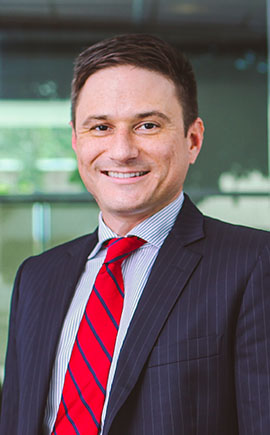 Gregory Rada is an Air Force veteran that helps veterans nationwide receive the benefits to which they are entitled. He works with all his clients one-on-one from the start of their case to the end and never hands them off to case managers or paralegals. Learn more about his experience by clicking here.