The Differences Between VA Disability Compensation Benefits and VA Pension Benefits
Posted by Gregory M. Rada | February 24, 2022 | Disability Compensation,PTSD Benefits,State Veteran Benefits
Although VA disability compensation benefits and VA pension benefits are both a type of monthly payment, that is where the similarities end. In short, VA disability compensation benefits are monthly payments for medical disability's that are related to active duty, while VA pension benefits are monthly payments made to a veteran when they are unable to work due to medical conditions that are not related to active duty.
A veteran can only receive VA disability compensation benefits or VA pension benefits, not both simultaneously. If a veteran is eligible for both benefits, they will receive whichever benefit pays the higher monthly payment rate.
VA Disability Compensation Benefits
The Department of Veterans Affairs awards disability compensation benefits to compensate veterans for injuries and diseases incurred in or related to active-duty service in the Navy, Marine Corps, Army, Air Force, or Coast Guard. The primary goal of disability compensation is to compensate a veteran for loss of earning capacity due to disabilities caused by active military service.
To receive VA disability compensation benefits, you must be a veteran. The VA defines a veteran as a person who served in the active military, air, naval, or space service, and who was discharged or released from activity duty under conditions other than dishonorable. For a reservist or guard member to qualify for disability compensation, they must have had an injury occur in the line of duty or during training.
To service connect a medical disability and receive disability compensation payments, you must show:
A current medical diagnosis of the disability,
Evidence showing that there was an in-service event that caused the disability, and
A medical nexus between the in-service event and the current disability.
If you show those three requirements, the VA will issue a rating decision where they grant service connection for your disability. The VA will also assign a rating to your disability that is based on the severity of your symptoms. If you are service connected for more than one disability, the VA combines all your individual ratings to arrive at a combined disability rating. Your combined rating is what determines your monthly payment rate. Note that VA can reduce or increase your ratings over time as symptoms worsen or improve.
VA Pension Benefits
VA pension benefits are awarded when a veteran who has served in a time of war, has very low income or is unable to work, and has a permanent and total disability. Veterans aged 65 or older are conclusively presumed to be permanently and totally disabled for pension purposes.
The VA pension program is needs based. This means that the amount of your pension payment is reduced by any other income you might have. For example, the 2022 pension rate for veteran with no dependents is $1,229. If a veteran qualifies for VA pension, but they are also receiving Social Security benefits in the amount of $1,000 per month, VA pension would only pay them the difference between the two — $229.
The VA pension program is usually a last resort for wartime veterans with no or very low income and is designed as a last measure to stop someone from going homeless.
FAQs
1. How can I apply for a VA pension?
A veteran can apply for VA pension benefits through VA's website or by downloading, completing, and submitting a VA Form 21P-527EZ.
2. How can I calculate the payment rate for VA disability compensation?
The payment rates for VA disability compensation is based on your combined rating. You can view the current payment rates by visiting VA's website.
3. How can I calculate the payment rate for VA pension benefits?
VA pension payment rates are going to very for each individual veteran because they are based on the amount of income that a veteran has as well as any medical expenses. You can read about how VA calculates pension payment rates at their website.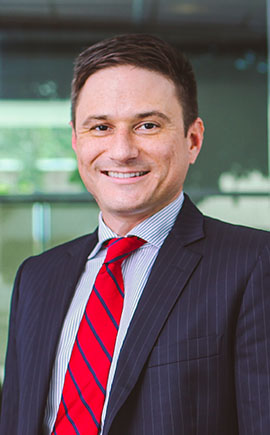 Gregory Rada is an Air Force veteran that helps veterans nationwide receive the benefits to which they are entitled. He works with all his clients one-on-one from the start of their case to the end and never hands them off to case managers or paralegals. Learn more about his experience by clicking here.