What To Do When VA Schedules Unnecessary Reexaminations
Posted by Gregory M. Rada | June 9, 2022 | Disability Compensation,State Veteran Benefits
In 2018, the VA Office of Inspector General (VA OIG) released a report that revealed the VA schedules and conducts unnecessary reexaminations for disabled veterans. The report revealed that the VA would waste an additional $100 million in five years on these unwarranted reexams if left unchecked.
So, what should you do when you find yourself being scheduled for what you think is an  unnecessary reexamination at the VA? This post aims to answer that question. After Service LLC helps veterans find legal assistance if they find themselves in such a situation.
What Is the Purpose of VA Reexaminations?
The VA generally requests a reexamination of a service-connected condition when there is a need to verify the continued existence or current severity of the service-connected disability. Before requesting a VA reexamination, however, the VA is required to conduct a "pre-exam review" where a rating specialist must review the VA claims file to determine whether the reexamination is needed. 
The 2018 OIG report determined that the VA routinely bypassed the "pre-exam review" and ordered reexaminations without following proper procedures. OIG looked at 19,800 unwarranted reexaminations that were performed from March through August 2017 and found that not only did the VA waste $10.1 million on those reexaminations, but that the unwarranted reexaminations resulted in 3,700 veterans receiving proposed benefit reductions. 
In general, the VA should not be conducting reexaminations if:
A disability is considered static (not expected to improve);

Symptoms have persisted without material improvement for 5 or more years;

A disability from disease is permanent and not likely to improve;

A veteran is over 55 years old;

The disability is assigned the minimum rating for that disability; or 

The veteran's combined rating won't be affected even if the reexamination resulted in a rating reduction for one or multiple service-connected disabilities.
What to do to Prevent an Unnecessary VA Examination
Preventing needless VA reexaminations can help protect against an unwarranted rating reduction. Unfortunately, it is difficult to prevent an unwarranted reexamination because if the VA orders one and you refuse to attend, the VA may reduce or even discontinue your benefits. 
If you believe the VA wants you to attend an unwarranted reexamination, you or your representative should contact the VA and ask them to reconsider the necessity of the reexamination. Your representative should be able to reach out directly to your regional office and the person who ordered the reexamination, but if you are without representation, you can call the VA at 1-800-827-1000. 
If the VA refuses to cancel the reexamination, you should probably attend the exam because otherwise the VA could propose to reduce your rating or discontinue your benefits. 
Frequently Asked Questions
Do you need an exam to file for a VA disability claim?
When you file a new claim for disability compensation, the VA will most likely schedule you for an initial VA examination to confirm the diagnosis of your disability and to obtain a medical nexus opinion that determines whether your disability is related to service. 
Can you appeal the results of a VA exam?
If you feel that you received an inadequate VA examination, you can appeal the rating decision and argue that the VA should give you a new VA examination. 
How long do VA exams take?
VA examinations can range anywhere from a couple minutes to an hour or two. It all depends on the complexity of disability that is being examined.
Get in Touch
After Service LLC is a law firm that specializes in VA disability compensation. Contact me today if you are a disabled veteran seeking assistance with your VA disability compensation claim or if you have been scheduled for what you believe is an unwarranted VA reexamination.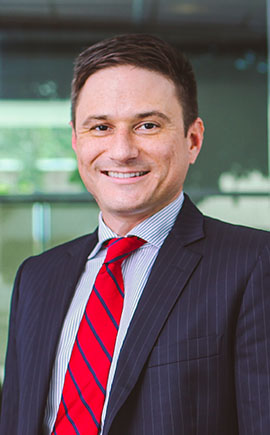 Gregory Rada is an Air Force veteran that helps veterans nationwide receive the benefits to which they are entitled. He works with all his clients one-on-one from the start of their case to the end and never hands them off to case managers or paralegals. Learn more about his experience by clicking here.