Understanding the Distinctions: VA Compensation vs. Pension
Posted by Gregory M. Rada | August 29, 2023 | Disability Compensation
Introduction
Understanding the differences between compensation and pension is crucial for effective representation of claimants before the VA. Both benefits are rooted in disability, but they differ significantly in their criteria and implementation.
Table of Contents
Comparing VA Compensation and Pension
The Impact of Employment on Service-Connected Disability Compensation
Income, Estate Value, and Compensation Benefits
Conclusion
Comparing VA Compensation and Pension
VA Pension is a needs-based program, likened to Supplemental Social Security Income (SSI). To qualify, a veteran must have low income, total and permanent disability, and wartime service. Importantly, this disability doesn't have to be "connected" to their military service.
Contrastingly, VA Compensation is not dependent on income or total disability. But veterans seeking compensation must link their disabilities to their military service, regardless of their income or the severity of their disability.
To illustrate, consider a low-income Vietnam veteran, permanently disabled due to severe schizophrenia. This veteran could potentially qualify for VA pension benefits. But if they can prove that the schizophrenia was either exacerbated or initiated during active duty, they may be eligible for compensation benefits.
Alternatively, a young executive who injured their back during a three-year active-duty stint in Germany may qualify for compensation benefits due to the service-connected back condition. However, their high income and lack of permanent disability, could mean they are likely ineligible for pension benefits.
The Impact of Employment on Service-Connected Disability Compensation
While employment never disqualifies a veteran from service connection, it could limit their access to higher compensation levels, like a Total Disability Rating based on Individual Unemployability (TDIU) or a 100% disability rating for a mental disorder. In contrast, any substantial gainful employment could disqualify a veteran from pension benefits as they are intended for those in financial need and total and permanent disability.
Income, Estate Value, and Compensation Benefits
The extent of a veteran's earned or unearned income does not impact their entitlement to VA service-connected compensation benefits (except for TDIU). Similarly, the value of their estate is not a determinant in their eligibility for such benefits.
However, the story is different when it comes to VA pension benefits. Here, income from almost all sources and the value of a veteran's estate play significant roles in determining the monthly pension benefits.
Conclusion
The landscape of VA benefits, particularly compensation and pension, can be complex. It is essential to understand the various factors that impact a veteran's eligibility for these benefits. We're here to help navigate these intricacies, ensuring that veterans receive the benefits they are entitled to. Call me at 800-955-8596 or schedule a free consultation — I am always happy to talk to see if I can help.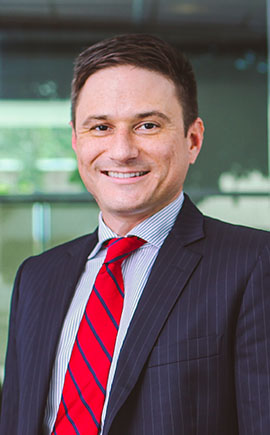 Gregory Rada is an Air Force veteran that helps veterans nationwide receive the benefits to which they are entitled. He works with all his clients one-on-one from the start of their case to the end and never hands them off to case managers or paralegals. Learn more about his experience by clicking here.