Understanding the Benefit of the Doubt Rule in VA Benefit Cases
Posted by Gregory M. Rada | August 2, 2023 | Firm News
Introduction:
For those making a VA disability benefits claim, a significant aspect of their claims is understanding the "benefit of the doubt" rule. This principle is foundational in adjudicating VA disability claims and can profoundly affect benefits entitlement.
The Benefit of the Doubt Rule:
This rule states that VA benefits should be granted if there is roughly an equal balance of evidence supporting or opposing the claim. It means that  any reasonable doubt should be resolved in the claimant's favor. For example, if the record contains one unfavorable medical nexus opinion and one favorable medical nexus opinion, the VA should grant service connection because the evidence is in approximate balance. Put another way, the tie break goes in favor of the veteran.
How it Plays Out in Real Life:
Unfortunately, the VA, most often at the regional office level, ignores the benefit of the doubt rule. Instead, using the example above, the regional office will say that the record contains conflicting evidence, and therefore, it has to obtain a third medical nexus opinion to resolve the conflicting evidence. That is an incorrect application of law, but it happens more often than not.
The Board of Veterans' Appeals more often follows the law and applies the benefit of the doubt rule, so it is sometimes necessary to appeal up to the Board in a case where the evidence is in approximate balance.
Conclusion:
If you think the VA failed to apply the benefit of the doubt rule in your claim, I'm happy to talk to you about your case. Call me today at 800-955-8596 or schedule a free consultation.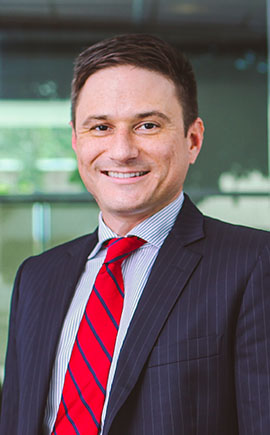 Gregory Rada is an Air Force veteran that helps veterans nationwide receive the benefits to which they are entitled. He works with all his clients one-on-one from the start of their case to the end and never hands them off to case managers or paralegals. Learn more about his experience by clicking here.