Understanding the Different Types of VA Disability Claims
Posted by Gregory M. Rada | April 23, 2019 | Disability Compensation
Disabilities can enter a person's life in a variety of ways and at different times. Disabilities related to military experience can be particularly tricky to pinpoint because of the different environments a service member may encounter and the extreme circumstances they may have to face. Military personnel can experience the onset of a disability while still an active servicemember, or years after discharge.
Because of the disparate range of experiences, different types of disability compensation claims exist to cover a variety of circumstances. Filing the wrong claim type can lead to delays and denials, which highlights one of the principal reasons why working with a VA disability compensation attorney is so important to obtaining benefits. Dealing with a disability is hard enough without determining which forms to file and when. An overview of the primary types of disability claims current servicemembers and veterans can file to request compensation for the loss of earning capabilities will follow below.
Pre-Discharge Claim
In certain circumstances, service members approaching discharge, but still classified as active military personnel, can file for disability compensation if they have a disabling condition that was caused or worsened by military service. To qualify, an individual must be scheduled for discharge within the next 90-120 days, the separation or discharge date must be set, and the individual must be on full-time active duty.
Processing of pre-discharge claims is faster, and goes through the Benefits Delivery at Discharge Program, but this is only available if the veteran's case does not require special handling, which would apply, for example, if the claimant lost a body part, is terminally ill34 or is waiting for discharge while receiving treatment at a military treatment facility. As part of the application process, service treatment records must be provided, a VA medical exam must be completed within 45 days of filing for benefits, and all aspects of the VA medical separation process must be completed prior to discharge.
Discharge in Fewer Than 90 Days
If the veteran's discharge date is fewer than 90 days away, the expedited process mentioned above is not available, and he/she will have to submit either a fully developed or standard claim. If a fully developed claim is filed, which means medical evidence is included with the application, the processing time should be less. Note that to be considered a fully developed claim, the claimant must submit all medical evidence with the application, certify that no more evidence is necessary to decide the claim, and attend any ordered VA medical exams.
Essentially, the claimant is taking responsibility for gathering the necessary evidence, but if it is later determined that more outside evidence is necessary, the application will be converted to a standard claim, but the full evaluation will continue. Fully developed claims may be completed up to a year after filing, and if benefits are granted, compensation will be paid from the date of filing.
Post-Discharge or Standard Disability Claim
If the disabled claimant is a veteran, or active servicemember with discharge in fewer than 90 days who does not wish to file a fully developed claim, submitting a standard claim is a route to follow. Standard claims put more responsibility on the VA to gather the available medical evidence, which results in longer processing times. Claimants do have one year to submit documentation, and the less the VA has to collect, the faster the VA can make a decision on disability and compensation.
If it does become necessary to appeal a denial, the sooner the rejection is received, the sooner the appeal can be filed. Thus, gathering as much evidence as one can is the key to a more efficient evaluation, and a VA disability compensation attorney can help direct a claimant on the types of evidence he/she will need.
Contact a Disability Benefits Attorney Today
Filing the right paperwork is the most crucial, and easily missed, step to obtaining VA disability compensation. Knowing what you need to be successful is not always obvious, so working with an experienced VA disability benefits attorney is the best way to secure the money you need.
Gregory M. Rada, Attorney at Law has the knowledge and dedication you need to win compensation and is ready to speak with you today. Helping clients nationwide, call him at (844) 838-7529 for a free phone consultation.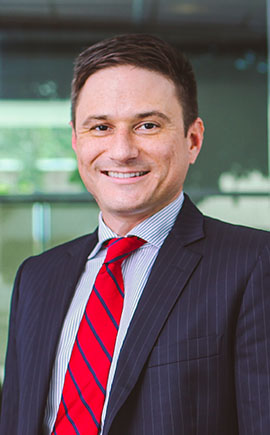 Gregory Rada is an Air Force veteran that helps veterans nationwide receive the benefits to which they are entitled. He works with all his clients one-on-one from the start of their case to the end and never hands them off to case managers or paralegals. Learn more about his experience by clicking here.