The Power of Newly Obtained Service Department Records
Posted by Gregory M. Rada | November 11, 2023 | Disability Compensation
Introduction
Navigating the labyrinth of Veterans Affairs (VA) claims can be a grueling endeavor, especially when your initial claim gets denied. But what if you stumble upon new records related to your service that could make all the difference? The good news is, there's a mechanism under the VA's rules—specifically, 38 C.F.R. § 3.156(c)—that mandates a "reconsideration" of your previously denied claim under specific circumstances. This can not only result in the granting of benefits but can also reset the clock for your claim's effective date.
Table of Contents
Understanding the Rule: 38 C.F.R. § 3.156(c)
The VA regulation 38 C.F.R. § 3.156(c) stipulates that if you or the VA acquire new service department records after a claim has been denied, these records must be added to your VA claims file. In light of these new documents, the VA is required to "reconsider" your initial claim. This is a powerful tool because if these newly obtained records contribute to a grant of benefits, your effective date could retroactively change to when the VA first received your initial claim.
What Qualifies as a "Service Department Record"?
Under this rule, a "service department record" doesn't necessarily have to be part of your official military personnel or medical records. Surprisingly, these records don't even have to explicitly name you. For example, unit records verifying events you claimed occurred during your service can be considered service department records. This gives veterans a broader range of documentation that can aid in substantiating their claims.
For example, we recently had a case where a veteran had been denied for a psychiatric condition in 1981. Part of the reason VA denied service connection in 1981 was because there was no evidence the veteran participated in combat. The veteran hired us in 2016 and we reopened the claim and eventually won service connection at 100% back to 2016 — the date we reopened the claim. The grant of service connection was based in part on the existence of a Presidential Unit Citation from 1967.
But then we appealed the effective date and argued that VA should have obtained that Presidential Unit Citation during the original 1981 claim because it had existed since 1967 and was a service department record. We eventually prevailed with this argument and obtained the veteran a 100% rating back to his original 1981 claim, releasing over $1 million in retroactive benefits.
Setting the Effective Date
What makes this rule exceptionally potent is how it impacts the effective date for your benefits. When these new records result in a grant of benefits, the VA resets the effective date to when your original claim was first submitted. This aims to rectify any losses incurred due to governmental administrative shortcomings, ensuring that veterans are not penalized for such deficiencies.
Relevance of New Records
It's important to note that these new records must be "relevant" to your claim for them to trigger a reconsideration under Section 3.156(c). The Federal Circuit clarifies that a record is relevant if it addresses a contested issue in your case. So, if the VA already acknowledges a certain in-service event you experienced, adding a new service department record corroborating that event won't change the outcome.
Conclusion
The discovery of new service department records can be a game-changer in your VA claims journey. While the VA's rule 38 C.F.R. § 3.156(c) might seem like a small regulatory detail, it packs a punch. It obligates the VA to reconsider past decisions and can also impact the effective date of benefits, often to the veteran's advantage. It is crucial to have a legal representative scrutinize every document in your VA claims file to exploit this powerful tool effectively. Even a single sentence can make a world of difference.
Navigating the VA claims process is intricate and challenging, but regulations like 38 C.F.R. § 3.156(c) are there to protect veterans' interests. Thus, it is vital to engage experts well-versed in VA rules and regulations to make the most out of your claims and appeals.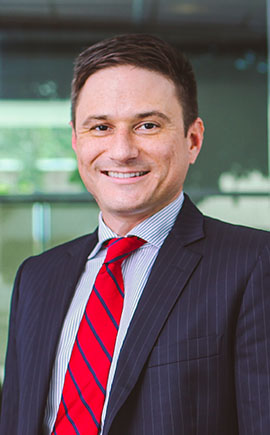 Gregory Rada is an Air Force veteran that helps veterans nationwide receive the benefits to which they are entitled. He works with all his clients one-on-one from the start of their case to the end and never hands them off to case managers or paralegals. Learn more about his experience by clicking here.