Camp Lejeune Lawsuit
Posted by Gregory M. Rada | August 24, 2022 | Legal Update
The PACT Act has been signed into law and individuals (including veterans or anyone else who lived or worked at Camp Lejeune between 1953 and 1987 for at least 30 days) can now bring lawsuits against the United States government for harm caused by exposure to toxic drinking water.
Who Can Bring a Camp Lejeune Lawsuit
Any individual that was at Camp Lejeune for at least 30 days between August 1, 1953, and December 31, 1987, is eligible to bring a lawsuit against the United States for harm caused by contaminated drinking water.
That includes veterans, family members, civilian workers, and anyone else who was at Camp Lejeune for 30 days between 1953 and 1987. The definition of eligible plaintiffs even includes children that were in utero, so if you were carrying a child while at Camp Lejeune for at least 30 days, they can bring a lawsuit.
Types of Illnesses Caused by Contaminated Water at Camp Lejeune
The water at Camp Lejeune was contaminated with industrial solvents (TCE), benzene, and numerous other chemicals. The VA already conceded that several illnesses are related to exposure to contaminated water at Camp Lejeune:
Adult leukemia
Aplastic anemia and other myelodysplastic syndromes
Bladder cancer
Kidney cancer
Liver cancer
Multiple myeloma
Non-Hodgkin's lymphoma
Parkinson's disease
But you can also receive compensation for other illnesses not on this list if the evidence is "sufficient to conclude that a causal relationship is at least as likely as not." The phrase "at least as likely as not" means a 50% chance.
Other illnesses that might be caused by the chemicals that were in the Camp Lejeune drinking water include ALS, scleroderma, thyroid issues, neurobehavioral effects, diabetes, liver issues, kidney issues, female infertility, miscarriages, birth defects, skin conditions, and many other cancers.
Damages for Harm Caused by Contaminated Water
The PACT Act does not permit a Camp Lejeune plaintiff to recover punitive damages, which are damages designed to punish the defendant, but it allows for recovery for the cost of medical care, lost wages, and pain and suffering.
You must file your Camp Lejeune lawsuit within two years of the enactment of the PACT Act, or within 180 days of the claim being denied by an administrative agency.
How I Can Help
You've seen hundreds of TV ads about Camp Lejeune lawsuits, but most of those ads are from lead generation companies that then sell your information to a law firm. Or the ads are from law firms that have never worked with veterans.
That is why I decided to co-counsel with one of the best law firms in the country that has an extensive history of taking cases to trial and maximizing recovery for damages. And with my experience of winning VA claims involving illnesses caused by toxic chemical exposure, you can be sure you will have a top-notch legal team fighting for you and your family.
Call me today at 800-955-8596 or schedule a free consultation so we can discuss how I can help you win your Camp Lejeune lawsuit.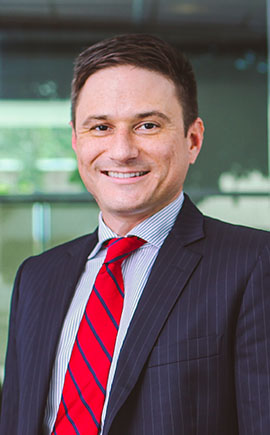 Gregory Rada is an Air Force veteran that helps veterans nationwide receive the benefits to which they are entitled. He works with all his clients one-on-one from the start of their case to the end and never hands them off to case managers or paralegals. Learn more about his experience by clicking here.